The New Jersey Legislative Black Caucus Foundation held its fourth annual gala, entitled "400 Years and Counting- Journey of Black Excellence Gala: 'Telling, Honoring, and Celebrating our Stories'" on Friday, February 24, 2023, at The Galloping Hill Golf Course Clubhouse in Kenilworth, NJ.
Over 200 people attended the event, which honored several individuals for their contributions to the Black community in New Jersey.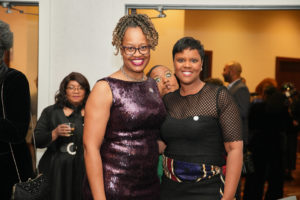 "Tonight we celebrate amazing individuals who have contributed to the Black community and New Jersey. This event gets better each year, and we will continue to raise the bar for Black excellence," said Assemblywoman Shavonda Sumter (D-Passaic), chair of the NJLBC.
Rev. Charles Boyer received the Social Justice Award, Makayla Lecky of Frank J. Cicarelli Academy received the Youth Award, Congressman Donald M. Payne, Jr. received the Legacy Award, and Monica Slater Stokes accepted the Corporate Award on behalf of United Airlines.

Assemblyman Reginald Atkins (D-Union) led the opening prayer, and Melda Grant performed an inspiring rendition of the Negro National Anthem. Assemblywoman Angela McKnight (D-Hudson), chair of the NJLBCF, and Sumter served as the mistresses of the ceremony.
"This event is curated for New Jersey's Black community to come together to celebrate our strides knowing we have much work to do," said McKnight.

The annual event is the foundation's fundraiser for its leadership academy's summer undergraduate fellowship.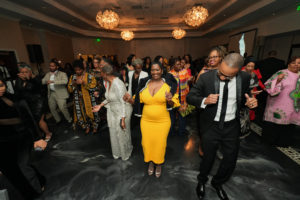 "The fellowship is instrumental in providing policy and political hands-on experience to the scholars," said Dr. Diane Hill, vice-chair of the NJLBCF.

The NJBCF's mission is to provide supplemental educational opportunities to undergraduate students.